About Tobi Hunt Events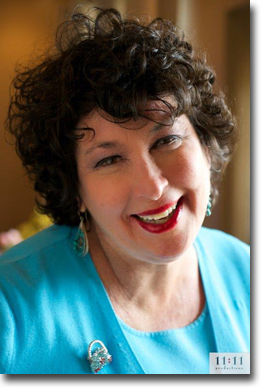 Tobi Hunt took a giant leap forward and left her corporate job of twenty two years to open her own professional event planning company called "Tobi Hunt Events" in January 2011.
Tobi Hunt Events produces unique, creative networking business and social events.
Tobi considers herself a People Connector and Business Matchmaker with the philosophy "It's Not What You Know, It's Who you Know!" At her high energy events, men and women are creating powerful business and personal relationships! Tobi Hunt Events offers low cost forums to market your business in front of a varied broad spectrum of people. Tobi Hunt Events also features national and international renowned speakers like, Dr. Joan Borysenko, so that attendees walk away with concrete tools to enhance and grow their businesses. Tobi Hunt also produces From Rookie To Rockstar, large speaker events, Lunch and Network, Breakfast and Network, Les Femmes Connect an intimate women's Meetup and the Dynamite Divas Women's Expo.
Tobi can also design a custom event for Your business that is fun, educational and interactive! People leave her events feeling energized and empowered.
Tobi also believes in giving back to the community by raising money for local non-profit agencies, Mental Health Partners, Safehouse Progressive Alliance for Non Violence, Legacy of Learning, There With Care, A Precious Child and the American Cancer Society.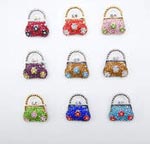 To celebrate the "Purchasing Power of Women," Tobi designs her unique purse power pins and accessories. She has partnered with local non-profit organizations to raise money for their worthy causes. She has worked with the United Way's Power of the Purse throughout the country, the YWCA in Memphis, Tenn. and A Women's Work in Longmont. You can buy a Purse Power Pin Here.

Listen to Tobi's interview
on KRCN-AM Talk Radio
Longmont, Colorado
with DJ Tom Sheffield
(7 minutes)

In 2008, Tobi was honored with the Boulder Business and Professional Women's State Award for Best Programs in Colorado in recognition for the outstanding programs she organized at Boulder's BPW monthly chapter meetings. In 2009, Tobi won the Boulder BPW Member of the Year Award!
Tobi graced the cover of Women's Magazine and was the subject of a feature article entitled "The Power of Networking with the Empowered" in the April 2007 edition.