Breakfast and Network July 23rd
Tobi Hunt Events presents
Breakfast and Network
Thursday, July 23rd, 2015
9am until 11:30am
**This event is open to both men and women.**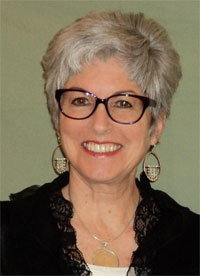 FEATURED SPEAKER:
JAYNE SANDERS
TOPIC: "Your Hands Will Tell You! How Scientific Hand Analysis Impacts Personal and Professional Success!"

Program Description: Would you like to know the life purpose you were born to do? Are you unfulfilled, burnt out, frustrated, or bored? Would you like confirmation that you are on the right track? Jayne Sanders, Scientific Hand Analyst and Purpose/Freedom Coach, will present provocative details about this fascinating, life-changing technology. Our hands contain coded information like a blueprint that uncovers your life purpose, special gifts, and blind spots/challenges.
It is NOT palm-reading or predictive….therapists, counselors, coaches, and even neurologists use this profound, complex, and cathartic tool. Clients use the words mind-blowing, shockingly accurate, amazing, life-changing, and awesome to describe Jayne's work and Scientific Hand Analysis. Forbes wrote about the accuracy of her work. Jayne will give randomly selected volunteers a mini-reading, and offer ways you can learn more about what's in your hands. Come join us for an unforgettable event!  (Read about Jayne and her work at her website at www.precisionwisdom.com.



Jayne Sanders
Clarify Your Purpose…Love Your Life!
Mobile: 303-828-8333
Website: www.precisionwisdom.com
PLEASE JOIN US ON

Thursday, July 23rd, 2015


9am until 11:30am
NISSI'S
A Gathering Place for
Special Events and Great Food
2675 North Park Drive, Lafayette, CO 80026
303-665-2757
www.nissis.com
Prices:
Early bird pricing is over.
Door Price $35.00
Included is a full buffet hot breakfast consisting of orange juice, scrambled eggs, bacon, French toast, fruit and yogurt, pastries and hot beverages!
Free Parking too!
**Special Promotion**
Vendor Table with one Breakfast ticket $75.00
 ** Each vendor gets a two minute commercial in front of the entire audience**  ONLY EIGHT VENDOR TABLES AVAILABLE!
Bring a Door Prize worth $25 to get a 25 second commercial in front of the entire group! 
Cancellation policy:
No refunds once you sign up! Tobi is responsible for the "guaranteed attendance" number to the event location.
Here's to a fabulous event experience!
Tobi Hunt
Business Matchmaker and Event Planner

It's Not WHAT You Know, It's WHO You Know!
www.tobihuntevents.com
tobi@tobihuntevents.com
303-926-4304 Office Phone
303-263-2638 Mobile