Breakfast and Network June 16, 2015
Tobi Hunt Events presents
Breakfast and Network
Tuesday, June 16th, 2015
9am until 11:30am
**This event is open to both men and women.**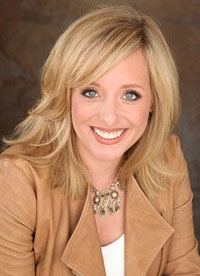 FEATURED SPEAKER:
BARB WADE
TOPIC: How To Create Lucrative Group Programs, Workshops, Webinars, and Products – No Matter What Your Expertise !
Join Business Coach and Mentor Barb Wade as she teaches the best and brightest strategies for expanding your expertise into multiple streams of income.
 You'll learn:
– How virtually any business can be expanded into leveraged and passive income
– How to determine your winning topics, structure (webinar? workshop? product?), and pricing
– How to fill your program easily with ideal clients who are happy to invest
– How to avoid the 5 most insidious "time-wasting and income-losing" errors in creating this kind of offer! 
Barb Wade
phone. 307-203-2643
email. barb@barbwade.com
web.   www.barbwade.com
Be Wealthy.  Live Fully.  Don't Settle.
 **Get Barb's "Word for Word Scripts To Overcome Objections" and book more high-paying clients now at www.BarbWade.com**
PLEASE JOIN US ON
Tuesday, June 16th, 2015
9am until 11:30am
NISSI'S
A Gathering Place for
Special Events and Great Food
2675 North Park Drive, Lafayette, CO 80026
303-665-2757
www.nissis.com
Prices:
Early bird pricing is over.
Door Price $35.00
Cancellation policy:
No refunds once you sign up! Tobi is responsible for the "guaranteed attendance" number to the event location.
Here's to a fabulous event experience!
Tobi Hunt
Business Matchmaker and Event Planner

It's Not WHAT You Know, It's WHO You Know!
www.tobihuntevents.com
tobi@tobihuntevents.com
303-926-4304 Office Phone
303-263-2638 Mobile