Breakfast and Network November 12
Tobi Hunt Events presents
Breakfast and Network
Thursday, November 12, 2015
9am until 11:30am
**This event is open to both men and women.**
Topic: What to know before you go – How to plan your exit strategy.
FEATURED PANEL OF PROFESSIONAL EXPERT SPEAKERS:
Estate Planning Attorney, Chelsea Victor Esq., CPA, CGMA Brenda A. French, Certified Financial Planner Krista Strohoffer, CFP® AIF®, Long Term Care Specialist, Joyce Fowler, Branch Manager Home State Bank, Tausha May and Susan Mackey, End-of-Life Planner, who will be presenting on these very important matters.
Program Description:
This meeting will touch on all pertinent issues. What is probate and how do you avoid it? What do you do when a love ones passes suddenly? Whom do you talk too if you have just been appointed executor/trustee or executrix of an estate. What is a trust and why should you put your house in one? What are the tax implications when you receive an inheritance? Who pays the taxes if you are given property? What is Long Term Care and why do you need it? Why should you put a beneficiary on your investment/financial products. How do you structure the correct bank accounts? What is a POA or a POD? How do you prepare for your own funeral? Do you have life insurance? How do you talk with your loved ones before they pass?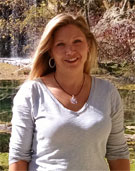 Tausha May, Branch Manager Home State Bank
I help clients reach their financial goals by partnering with them and creating a financial plan to get them to where they want to be. It is important to me to build lasting mutually beneficial relationships between my staff, clients and community by delivering sound financial solutions and exceptional customer service.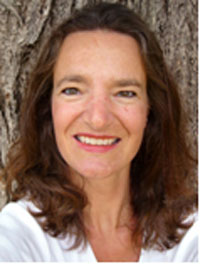 Krista Strohoffer, CFP® AIF®, Certified Financial Planner
Krista Strohoffer is a Financial Advisor and CFP®. She helps her clients get their financial ducks in a row and develop a strategy to meet their goals. She specializes in Sustainable and Impact Investing which looks not only at the financials of a company but also examines their impact on society and the environment as well as their corporate structure and ethics. For more information go to www.PrincipledInvesting.com. SRI Division of Portfolio Resources Advisor Group, Inc.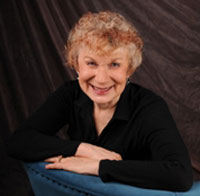 Joyce Fowler, Long Term Care Specialist
Joyce Fowler is an independent insurance agent who specializes in long term care protection and offers both traditional long term care insurance and the newer hybrid solutions, combo products. "I consider it an honor and privilege to help families protect themselves against the potentially devastating effects of long term care."
Chelsea Victor Esq., Estate Planning Attorney
Chelsea A. Victor is a Colorado and Texas licensed attorney that focuses on Estate Planning, Tax Resolution, as well as Business Formation and Planning.
Susan Mackey, End-of-Life Planner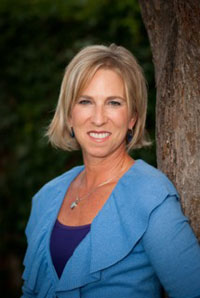 is the director of Out of the Box Funeral Planning, educating those who are interested in being proactive about planning for their "final exit". She specializes in alternative and less costly funeral planning and in the creation of comprehensive health care advance directives that reflect one's deepest values. She also works as family support for Family Hospice, provides workshops on caring for our own dead through family-led home funerals and green burials and is involved with the Death Café coalition in Boulder County.
brenda@brendafrenchcpa.com
Brenda A. French, CPA, CGMA
I have been an actively licensed CPA for twenty years and have my own full service public accounting practice in Westminster/Broomfield which focuses on the income tax needs of individuals and small business owners.
PLEASE JOIN US ON

Thursday, November 12, 2015


9am until 11:30am
NISSI'S
A Gathering Place for
Special Events and Great Food
2675 North Park Drive, Lafayette, CO 80026
303-665-2757
www.nissis.com
NISSI'S HAS BEEN NEWLY RENOVATED AND IS GORGEOUS!
Prices:
Early bird pricing has ended
Door Price: $35.00
Included is a full buffet hot breakfast consisting of orange juice, scrambled eggs, bacon, French toast, fruit and yogurt, pastries and hot beverages!
Free Parking too!
Bring a Door Prize worth $25 to get a 25 second commercial in front of the entire group!
Cancellation policy:
No refunds once you sign up! Tobi is responsible for the "guaranteed attendance" number to the event location.
Here's to a fabulous event experience!
Tobi Hunt
Business Matchmaker and Event Planner

It's Not WHAT You Know, It's WHO You Know!
www.tobihuntevents.com
tobi@tobihuntevents.com
303-926-4304 Office Phone
303-263-2638 Mobile