From Rookie to Rockstar
Creating Your Unique Brand
Tobi Hunt Events Presents: From Rookie to Rockstar
Creating Your Unique Brand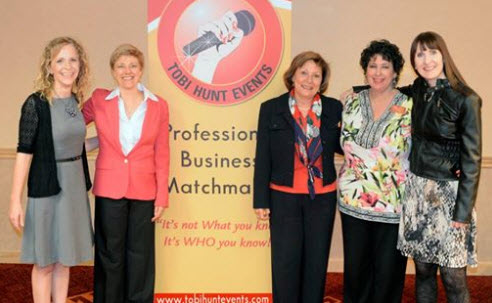 Thank you all for making my dream come true. This event was a real labor of love. The speakers were so professional and very informative. I am so thrilled that you all attended.
I hope you made some amazing connections. Let me know if anything comes of that- friendships or business partners.
Stay tuned for more fabulous events…..
Wishing you all massive success!
Sending lots of love,
Tobi Hunt
Conga Line Dance Video
Testimonials
---
Your events are always professional and top notch.  You attract and book top speakers who are engaging, informative and share valuable information to your audience. 
 I loved the range of speakers you had at this event.  They each covered a specific area and contributed to the whole of Creating Your Unique Brand! 
This seminar was fun and networking and connections were being made all day.  It was OUTSTANDING!
Thank you for your unique brand and talent in all that you provide to small business owners!
To Your Brilliance and Success!
~ Jacquelyn Jones
---
Thanks so much Tobi, for all that you do!!!!
It was truly an amazing event and the speakers were fabulous!
I made some great contacts too!
Thanks again!!
  ~ Sue McShane /BioMat
---
I truly enjoyed the event yesterday. I'm still feeling the power and the motivation! But I wanted to thank you. I felt like the seminar was a benefit to me in ways. I didn't know I needed but you did, and I appreciate your encouraging me to attend! 
~ Michelle  Des Pres
---
Thanks Tobi Hunt for a fantastic event yesterday. I enjoyed meeting all of the speakers and hearing their unique stories. A great networking event!
  ~ Emilie Downs
---
I had a wonderful time with Tobi Hunt and the other wonderful speakers- Rachel Rachael Jayne Groover and The YIN Project, Hilary Blair, and Emilie Downs in Boulder today. Thank you Tobi Hunt!
  ~ Kathy Mason
---
Tobi Hunt's conference is excellent. Priscilla Johnson and Karen Fournier and I are soaking it up like sponges.
  ~ Ann Clarke
---