From Rookie to Rockstar
The Secret Sauce To Success!
Tobi Hunt Events Presents: From Rookie to Rockstar
The Secret Sauce To Success!
Thursday, October 8th, 2015
9am until 4pm
This event is for men and women who desire to be an affluent, successful entrepreneur. Join us and discover the "secret sauce" how to differentiate yourself amongst your competition, stay top-of-mind and significantly increase your client acquisition, referrals and revenue.
Featured Speakers
Kevin Knebl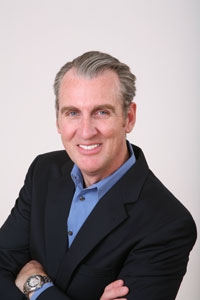 TOPIC: "High Tech + High Touch = Much Higher Success For Huge Sales and Business Results"
In an increasingly fast-paced world of information overload, it's becoming more and more difficult to break through the noise and differentiate yourself from others in your industry. Clearly, the days of just getting a louder megaphone are over. Failing to have a simple top-of-mind awareness strategy is one of the most common mistakes Business Owners, Salespeople, Coaches, Consultants, and most other Business Professionals make. This leads to huge lost opportunities and lost revenue.
This fast-paced and humorous presentation will show you how to identify your best prospects, clients, networking partners and strategic alliances with a pinpoint accuracy. It then clearly explains how to stay top-of-mind in a personal way, adding consistent value that is never slick or awkward. A combination of both online and offline simple relationship-building principles, strategies, and routines are demonstrated. The presentation also explains an elegant 15-minute-per-day system which will dramatically increase your "KLT Factor" (Know-Like-Trust). This presentation is critical if you're looking for a simple, immediately implementable system to differentiate yourself, stay top-of-mid and significantly increase your client acquisition, referrals and revenue.
Kevin Knebl, CMEC
The Most Recommended Business Speaker in the World
among over 281,298 Business Speakers Worldwide (LinkedIn 2015)
Social Selling & Relationship Marketing Specialist
Int'l Speaker/Author/Trainer and Executive Coach
"High Tech + High Touch = Much Higher Success" ツ
CEO – Knebl Communications, LLC
The Social Selling & Relationship Marketing Professional Services Firm (TM)
Read More about Kevin Knebl
kevin@kevinknebl.com
719-650-7659
www.kevinknebl.com

Patrick Snow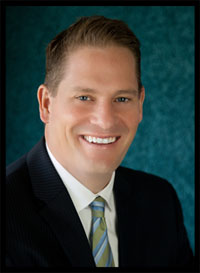 TOPIC: Creating Your Own Destiny!
Want more out of life? Looking for a better way escape the rat race and grow your small business? Want to harness your passions? If so, it's time to demand your destiny! Get going on the life you envision in your mind every day, whatever you desire for your future. Is it more time, more money, more health, more love, or more freedom to do what you want, whenever you want! Now is the time to take action and get started!
Join international best-selling author and professional speaker, Patrick Snow, as he shows you how to unleash the rock star within you to not only get more out of life, but to leverage the 'World's Greatest Marketing Secret' to grow your business, boost your bank account, write and publish a book, and perhaps even launch a speaking and coaching career. He will help you apply this marketing secret to your life. He can also help you publish your book (or turn your current book into a best seller) and use it as a lead-generation tool that will attract more paying clients to your business and lead you to thousands of dollars in free publicity. More importantly you can become your own legacy and leave behind income to your family and friends for generations to come.
Patrick Snow will help you clearly identify your passions, design your destiny and visualize your future! Most importantly he will challenge you to dream, plan, execute and soar to help balance family and work life and help you get exactly what you want!
Mark your calendar to attend this amazing event on October 8th! Get ready to take the self-leadership role into your life, to embrace change and to become empowered to be the captain of your ship and the creator of your destiny. You will never be the same again!
PATRICK SNOW
The Dean of Destiny
DREAM * PLAN * EXECUTE * SOAR
International Best-Selling Author
Professional Keynote Speaker
World's Greatest Publishing Coach
Book Marketing &Speaker Coach
Direct Selling Coach & Small Business Coach
Read More about Patrick Snow
www.ThePublishingDoctor.com
www.PatrickSnow.com
206-310-1200 Mobile
Patrick@PatrickSnow.com
Debra Jason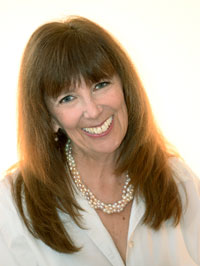 TOPIC: "The Secret Recipe for Marketing Success"
Author of the best-selling book Millionaire Marketing on a Shoestring Budget™, Debra Jason has been running her Boulder-based business, The Write Direction, for more than 26 years.
When she opened her doors in 1989, Debra did not have a degree in marketing nor did she have a stream of clients lined up outside her office. And, to top it off, Colorado was in a recession. So how did she do it?
How did Debra break ground, make an impact and nurture relationships during tough economic times?
Join us on October 8th when she shares her secret sauce for marketing success. Find out how you can increase your visibility, create top-of-mind awareness and market your business without breaking the bank.
Marketing and writing with heart, not hype, Debra encourages and empowers you to succeed in living your dream. She has been described as a heartwarming, enthusiastic and energetic speaker.
On October 8th, join us and explore how you can gain exposure for your business, attract a steady stream of happy clients and create a lifestyle that provides you with the freedom, flexibility and fun to live your dream.
Debra Jason – Speaker
Author of Millionaire Marketing on a Shoestring Budget(TM)
The Write Direction – marketing & writing with heart, not hype
Boulder, CO 80304
(303) 443-1942
Read More about Debra Jason
www.DebraJason.com
www.WriteDirection.com
---
PLEASE JOIN US ON
Thursday, October 8th, 2015
9am until 4pm
NISSI'S
A Gathering Place for
Special Events and Great Food
2675 North Park Drive, Lafayette, CO 80026
303-665-2757
www.nissis.com
Download the Event Flier in pdf format.
Prices:
| | |
| --- | --- |
| Early bird pricing has ended. | |
| Door Price | $198.00 |
Each ticket includes a delicious, full hot buffet lunch consisting of three entrees plus beverages and dessert! Free Parking too!
*Door Prizes:
We are only having ten door prizes . It is first come, first served. The door prize must be worth at least $25.00 and you will receive a 30 second commercial in front of the entire group
Please join us for a fun, energetic experience!
Cancellation policy:
No refunds once you sign up! Tobi is responsible for the "guaranteed attendance" number to the event location.
Here's to a fabulous event experience!
Tobi Hunt
Business Matchmaker and Event Planner

It's Not WHAT You Know, It's WHO You Know!
www.tobihuntevents.com
tobi@tobihuntevents.com
303-926-4304 Office Phone
303-263-2638 Mobile