Lunch and Network December 11
Tobi Hunt Events presents a
Holiday Lunch and Network
11am until 1:30pm
**This event is open to both men and women.**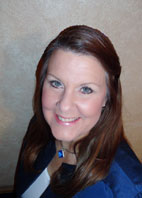 FEATURED SPEAKER:
JUDE STARKS TOPIC: Live Connection to the Other Side!
Join Psychic Medium Jude Starks to help you connect with a loved one who has passed. Jude Starks is a spirit medium who offers hard evidence that your deceased loved ones are live and well in spirit. Her readings are jam-packed with evidential information and you will be amazed what she tells you! She will be doing live gallery readings to the audience during the event.
Jude Starks, International Spiritual & Healing Medium, Spiritualist and member of the oldest and largest Spiritualist organization in the world, based in the United Kingdom. She is founder and Executive Director of the Intuitive Studies Institute where she teaches Evidential Psychic Mediumship. Jude is also a master practitioner and trainer of Neuro-linguistic Programming, Hypnotherapy, Mental & Emotional Release Therapy, a Reiki Master Teacher, Coach, Speaker, Author, and a Pharmacist. Jude owns Advanced Healing Works with offices in Loveland and Greeley where she follows her passion of guiding people to heal with her many spirit, mind and body options.
Jude Starks, R.Ph.,M.Ht., M.Nlp.
Evidential & Healing Medium, Hypnotherapist, Master NLP Coach, Pharmacist, Speaker & Trainer
Jude@judestarks.com
970-302-4919
Guiding You to Heal… Spirit, Mind & Body!
Check out Jude's Boulder/Denver Psychic/Mediumship Development Group: http://www.meetup.com/Psychic-Develop/
PLEASE JOIN US ON
Friday, December 11th
11am until 1:30pm
for this experiential event!
NISSI'S
A Gathering Place for
Special Events and Great Food
2675 North Park Drive, Lafayette, CO 80026
303-665-2757
www.nissis.com
NISSI'S HAS BEEN NEWLY RENOVATED AND IS GORGEOUS!
Prices:
Early bird pricing has ended
Door Price: $45.00
**Special Promotion**
Vendor Table with one Lunch ticket $85.00
** Each vendor gets a two minute commercial in front of the entire audience** ONLY EIGHT VENDOR TABLES AVAILABLE!
Included is a delicious full buffet hot lunch including three entrees plus dessert and hot and cold beverages!!
Free Parking too!
**Bring a Grab Bag gift worth $5-$10 so everyone can leave with a present!***
There will be no door prizes at this event- just grab bag gifts.
Cancellation policy:
No refunds once you sign up! Tobi is responsible for the "guaranteed attendance" number to the event location.
Here's to a fabulous event experience!
Tobi Hunt
Business Matchmaker and Event Planner

It's Not WHAT You Know, It's WHO You Know!
www.tobihuntevents.com
tobi@tobihuntevents.com
303-926-4304 Office Phone
303-263-2638 Mobile