Unique Special Event
Tobi Hunt Events presents
A Unique Special Event!
Wednesday, February 17, 2016
6pm until 8:30pm
**This event is open to both men and women.**
Topic: What to know before you go – How to plan your exit strategy.
FEATURED PANEL OF SEVEN PROFESSIONAL EXPERT SPEAKERS:
Estate Planning Attorney, Chelsea Victor Esq.
Certified Public Accountant, Karen Brady
Certified Financial Planner™, Krista Strohoffer
Insurance Agent, Catherine March, LUTCF
Long Term Care Specialist, Joyce Fowler
KeyBank Relationship Manager, Lori Gaglio
Health Care Directives Planner, Reva Tift
Program Description:
This meeting will touch on all pertinent issues. What is probate and how do you avoid it? What do you do when a love ones passes suddenly? Whom do you talk with if you have just been appointed executor/trustee or executrix of an estate? What is a trust and why should you put your house in one? What are the tax implications when you receive an inheritance? Who pays the taxes if you are given property? What is Long Term Care? Why do you need it? Why should you put a beneficiary on your investment/financial products? How do you structure the correct bank accounts? What is a POA or a POD? Do you own life insurance? What are Advance Health Care Directives? How do you talk about end of life issues? How do you protect your assets so you can leave them to your heirs? And so much more…
These seven experts will be presenting on these very important matters.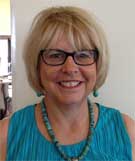 Lori Gaglio, KeyBank Relationship Manager
My name is Lori Gaglio and I have been in banking for 31 years. I have worked in various departments of the bank where I held various positions such as; Teller, Sales Consultant, Branch Manager. I have also worked in other departments like Human Resources and Private Banking. Overall, my work experience has been helping employees and customers on a personal level. My goals have always been to help my clients achieve their financial goals by educating them on various banking products that will fit their individual needs.
Details of her presentation:
What is the difference between a Beneficiary and a Signer on an account?
When we can accept Power of Attorneys.
What documents to provide to the bank in the event of a death:

Certified Death Certificate
Personal Representative Papers
Tax Identification numbers for Estate Accounts

How can we help our elderly parents or spouses prepare for a financial emergency?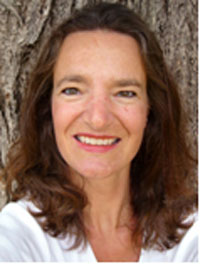 Krista Strohoffer, CFP® AIF®, Certified Financial Planner
Krista Strohoffer is a Financial Advisor and CFP®. She helps her clients get their financial ducks in a row and develop a strategy to meet their goals. She specializes in Sustainable and Impact Investing which looks not only at the financials of a company but also examines their impact on society and the environment as well as their corporate structure and ethics. For more information go to www.PrincipledInvesting.com. SRI Division of Portfolio Resources Advisor Group, Inc.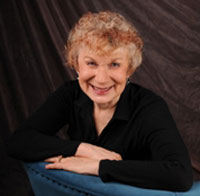 Joyce Fowler, Long Term Care Specialist
Joyce Fowler is an independent insurance agent who specializes in long term care protection and offers both traditional long term care insurance and the newer hybrid solutions, combo products. "I consider it an honor and privilege to help families protect themselves against the potentially devastating effects of long term care."
Catherine March, LUTCF, Insurance Agent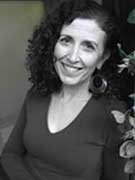 Life Insurance. Which type should I buy?
With so many different types of life insurance available, and so many different needs to be covered, one size most certainly doesn't fit all. Catherine March, a seasoned life insurance veteran, will give a basic overview of term versus permanent insurance and some scenarios to help you understand which product may best fit your needs for estate planning. Q&A to follow.
Karen Brady, CPA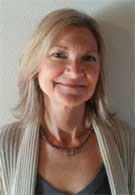 I plan to contribute to the meeting – the overall organizational process in order to identify and list assets, liabilities, the importance of understanding the ownership status and the possibility of clearing possible clutter in the process. I also look forward to explaining some of the tax implications with regards to inheritance and gift transfers of assets and a general understanding of the estate and gift tax rules with regards to the final estate/deceased person tax return.
Reva Tift, Health Care Directives Planner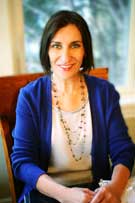 Title and Topic: If Not Now- When Will I Complete My Advance Health Care Directives?
Reva Tift, MA is a long time psychotherapist in private practice and the director of AHCDguidance. She has been working with individuals, couples and groups for more than thirty years. Reva founded AHCDGuidance to help people identify and document wishes in the event of medical emergencies and for end of life care. Reva will introduce us to the variety of issues that need to be considered when completing our Advance Health Care Directives. This will include health care choices, choosing someone to speak for you if you're unable to speak for yourself, and personal preferences.
Chelsea Victor Esq., Estate Planning Attorney
Chelsea A. Victor is a Colorado and Texas licensed attorney that focuses on Estate Planning, Tax Resolution, as well as Business Formation and Planning.
PLEASE JOIN US ON

WEDNESDAY, FEBRUARY 17, 2016


6pm until 8:30pm
ALFALFA'S
785 E South Boulder Rd, Louisville, CO 80027
Community Room 2nd Floor (Elevator available)
(720) 420-8400
www.alfalfas.com
Prices:
Early bird pricing is over.
Door Price Admission $20.00 each.
Seating is limited.
Free Parking!
Please note that there is no food at this event. You can purchase it at the food court on the first floor.
Cancellation policy:
No refunds once you sign up! Tobi is responsible for the "guaranteed attendance" number to the event location.
Here's to a fabulous event experience! The information you will receive will be invaluable!
Tobi Hunt
Business Matchmaker and Event Planner

It's Not WHAT You Know, It's WHO You Know!
www.tobihuntevents.com
tobi@tobihuntevents.com
303-926-4304 Office Phone
303-263-2638 Mobile