Breakfast and Network
Thursday, June 9th
Tobi Hunt Events presents
Breakfast and Network
Thursday, June 9th
9am until 11:30am
**This event is open to both men and women.**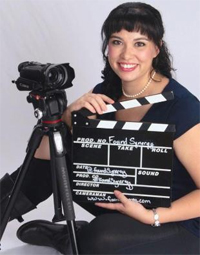 Topic: How to Make the Most Out of Video Marketing!
FEATURED SPEAKER:
JADE ALEXANDER
Program Description:
Found Synergy Video Marketing will clarify the mysteries of Video Marketing. Video can have a significant boost in interaction, purchasing action and product/service usability.
We will teach you:
How utilizing Video Marketing can save you time and money.
What content creates the best videos for sales.
Who are you attracting with your videos.
Where to put your video for the maximum visibility.
How you can make money by sharing your knowledge with online video classes.
How video marketing influences your prospective customers buying decisions. 
Don't miss out on this fantastic opportunity to learn how to use Video Marketing to familiarize your audience with who you are, what services/products you provide, and why they should buy from you.
Jade Alexander
www.foundsynergy.com
PLEASE JOIN US ON

Thursday, June 9th, 2016


9am until 11:30am
NISSI'S
A Gathering Place for
Special Events and Great Food
2675 North Park Drive, Lafayette, CO 80026
303-665-2757
www.nissis.com
Prices:
Breakfast single ticket, early bird price $25.00
Vendor Table with one Breakfast ticket $75.00
** Each vendor gets a two minute commercial in front of the entire audience** ONLY EIGHT VENDOR TABLES AVAILABLE!
Door Price: $35.00
Included is a full buffet hot breakfast consisting of orange juice, scrambled eggs, bacon, French toast, fruit and yogurt, pastries and hot beverages!
Free Parking too!
****Sign up here:*******
Bring a Door Prize worth $25 to get a 25 second commercial in front of the entire group!
Cancellation policy:
No refunds once you sign up! Tobi is responsible for the "guaranteed attendance" number to the event location.
Here's to a fabulous event experience!
Tobi Hunt
Business Matchmaker and Event Planner

It's Not WHAT You Know, It's WHO You Know!
www.tobihuntevents.com
tobi@tobihuntevents.com
303-926-4304 Office Phone
303-263-2638 Mobile