Lunch and Network
Thursday, January 14, 2016
Tobi Hunt Events presents
Lunch and Network
11am until 1:30pm
**This event is open to both men and women.**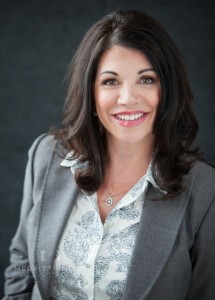 Featured Speaker
Katie Jensen
TOPIC: Triple Your Income in 2016 with S.M.A.R.T. Goal Setting
Are you setting goals with no Vision in mind?
Do you set goals, secretly knowing you may not reach them?
Are you sabotaging your success by making excuses why your goals aren't' reached?
If you answered "Yes" to any of these questions, Katie Drew-Jensen can help you break free from the obstacles that prohibit successful goal reaching. In under an hour, she can share just a few simple techniques that will ensure that the goals you set will not only be reached, but will result in the change you want to see happen. Stop setting yourself up for failure and learn practical goal setting techniques.
This motivational talk is for you if:
You want to learn the "Setting the Goal" to "Reaching the Goal" Process
Your business isn't making the money you want
You don't have consistent clients walking in your door
You're tired of dreaming about what you want & not putting your plan into ACTION
Your business is in transition and you're ready to set the Action Steps to reach the new level
You will leave:
confidently knowing that you have an ACTION PLAN on Setting the Goals that will make a huge impact on your Personal and/or Professional life!
with a step by step process to set and achieve your Goals!
* with renewed Excitement about what you can Achieve!
* a realistic, tangible Plan that you can begin implementing NOW!
Katie Drew Jensen
The Top 6 Club
www.katiedrewcoaching.com
katie@top6club.com
970-901-4137
PLEASE JOIN US ON
Thursday, January 14th, 2015
11am until 1:30pm
NISSI'S
A Gathering Place for
Special Events and Great Food
2675 North Park Drive, Lafayette, CO 80026
303-665-2757
NISSI'S HAS BEEN NEWLY RENOVATED AND IS GORGEOUS!
Prices:
Lunch single ticket, Early Bird price $35.00
Early bird pricing ends January 12th.
**Bring a Friend and Save $3.00 off of each ticket!
Door Price: $45.00
**Special Promotion**
Vendor Table with one Lunch ticket $85.00
** Each vendor gets a two minute commercial in front of the entire audience** ONLY EIGHT VENDOR TABLES AVAILABLE!
Bring a Door Prize worth $25 to get a 25 second commercial in front of the entire group!

Cancellation policy:
No refunds once you sign up! Tobi is responsible for the "guaranteed attendance" number to the event location.
Here's to a fabulous energetic event experience!
Tobi Hunt
Business Matchmaker and Event Planner

It's Not WHAT You Know, It's WHO You Know!
www.tobihuntevents.com
tobi@tobihuntevents.com
303-926-4304 Office Phone
303-263-2638 Mobile