Free Event November 14
Tobi Hunt Events presents
a Free Event on November 14
Alfalfa's Market
785 E South Boulder Road, Louisville, CO
2pm until 5pm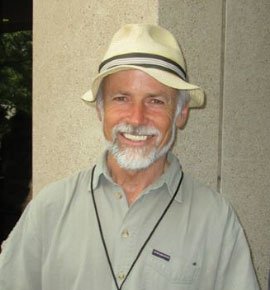 FEATURED SPEAKER: Riun Ashlie
Topic: This Is Your Brain on Wi-Fi…How To Reduce Toxic Electro-Magnetic Frequencies in Your Environment
Program Description:
Technology". . . we can't live without it, but how can we live with it in a healthier way? Riun Ashlie will speak on Saturday, Nov 14t at Alfalfas in Louisville about the issues we face with WiFi in our homes, offices, coffee shops, and public buildings, and what it does to our health and our brains. He will discuss electromagnetic frequency (EMF) radiation, which encompasses magnetic, electric, and radio fields – including cell phones, WiFi, cordless phones, and wireless devices in our environments. Using sophisticated equipment, he will demonstrate how he analyzes a home or office to scientifically measure the stress load we all experience.
The electromagnetic fields that most of us are now exposed to run counter to the requisite conditions that are essential to our biology. If your sleep disturbed your vitality is compromised, , and your health will suffer as a result of these stresses; however, there IS something you can do about it without giving up on 21st century technology!
Everyone will go home with simple protection solutions to reduce the negative energy load on our bodies, from no-cost to low-cost to high-end steps we can take in our homes and businesses.
Riun Ashlie is certified as an Electromagnetic Radiation Assessment Specialist from the International Institute for Building Biology and Ecology. As a somatic healing practitioner, workshop facilitator, and coach, he is passionate about supporting the creation of living environments that reflect the natural balance of nature. Riun has followed a path of learning that has deeply informed his understanding of the nervous system, health, and the body's ability to repair, restore, and sustain harmony. His work is at the very edge where health and environment converge.
RUIN ASHLIE
riun@neuralvitalitynetworks.com
PLEASE JOIN US ON
SATURDAY, NOV 14TH, 2015
2pm-5pm
ALFALFAS-LOUISVILLE
2nd Floor Community Room
785 E South Boulder Rd, Louisville, CO 80027
303-457-5100
Please note prior to this meeting there is a free taste testing at Alfalfas so get there early for free food!
Prices:
Free and Free Parking too.
***Please email Tobi Hunt at tobi@tobihuntevents.com if you wish to attend so she can add your name to the registration list. There is limited seating.
Here's to a fabulous event experience!
Tobi Hunt
Business Matchmaker and Event Planner

It's Not WHAT You Know, It's WHO You Know!
www.tobihuntevents.com
tobi@tobihuntevents.com
303-926-4304 Office Phone
303-263-2638 Mobile