New York/New Jersey Ladies Dinner
May 20th
Tobi Hunt Events presents
New York/New Jersey Ladies Dinner
Hello beautiful New York/ New Jersey Gals!
The date is picked for our next dinner event
Wednesday, May 20th
5:30pm until 8pm.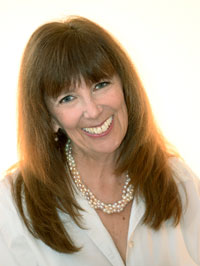 Featured Speaker
Debra Jason
Author of the new, best-selling book Millionaire Marketing on a Shoestring Budget™, Debra will share several of the innovative business-building strategies she covers in her book
Want to take your business to the next level? Join us as she reveals one simple step you can take that leads to referrals & new business, the most fun way to market yourself–without a hard – core sales pitch – and more.
Discover ways to create top-of-mind awareness and how to market your business – in more ways than one – without breaking the bank.
Marketing and writing with heart, not hype, Debra encourages and empowers you to succeed in living your dream. She has been described as a heartwarming, enthusiastic and energetic speaker.
On May 20th, join us and explore how you can gain exposure for your business, attract a steady stream of happy clients and create a lifestyle that provides you with the freedom, flexibility and fun to live your dream.
I secured the beautiful private room at the Gordon Biersch Restaurant located at the Flatirons Mall at 21 West Flatiron Circle, Broomfield, Colorado 80021 which is directly across from the AMC Movie Theater. Telephone number (720) 887-2991. Time 5:30pm sharp until 8pm.
I tried to accommodate everyone with the location since I have several ladies coming from south Denver and others from Northern Colorado. We will have separate checks too. Please bring your business cards and any other information you wish to distribute to the attendees. And we will have a presenter too!
It is a $10 admission fee to attend in advance.
If you know of any other New York/New Jersey Gals to invite, please let me know their contact information and I will be happy to forward them an invitation!
I can't wait to see you all again! Everyone is getting a big Hug!
It has been too long!
With love and gratitude,
Tobi Hunt
****Sign up here:****